Bali Gayatri Yoga Retreat in Ubud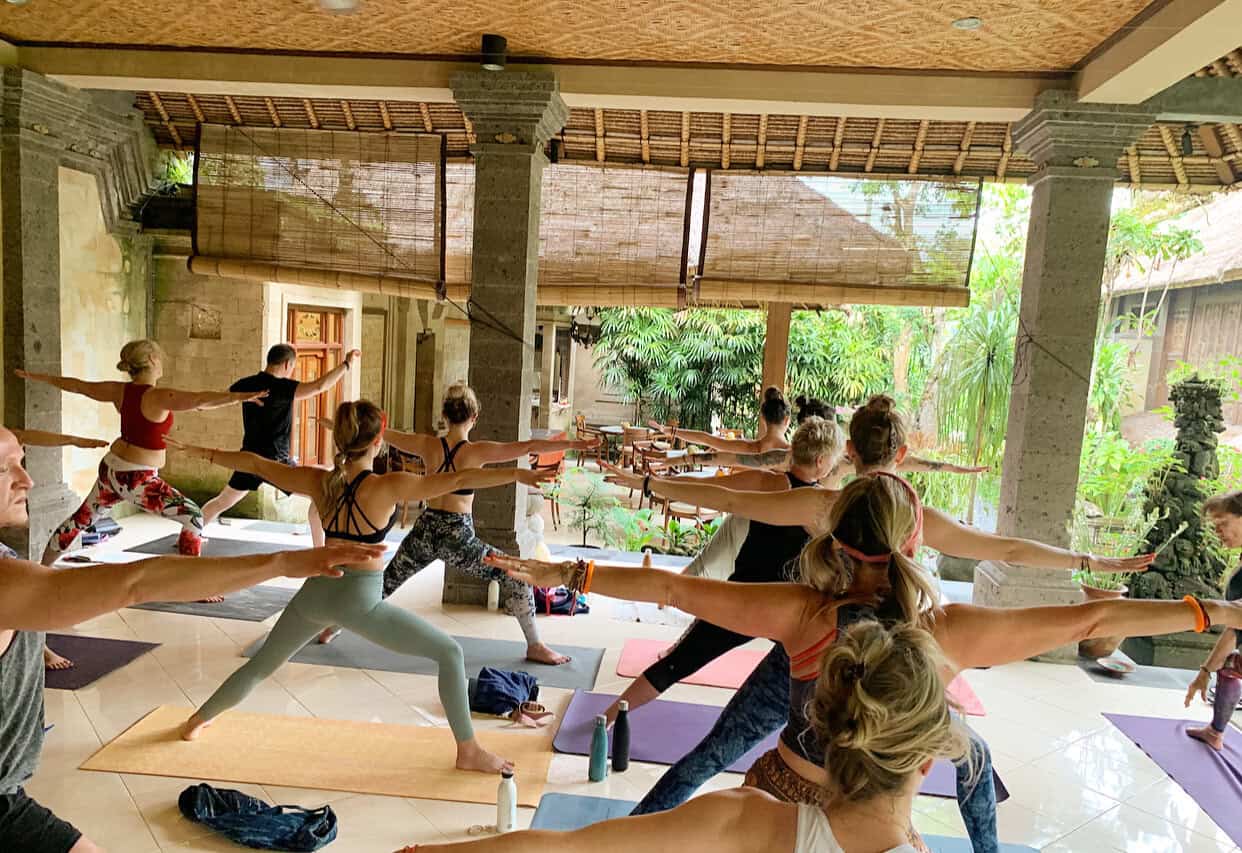 Join Esther Lim, Senior Shaman and Chris Jackson, Yogi Elder for a captivating retreat in the beautiful surrounds of Ubud, Bali.
​Voted the third best island in the world 2019 (and for the 10 years previous) we personally have it ranked as our favourite spot! This magical place sits 8 degrees south of the equator in the Indian Ocean, blessing it with a delightful climate and an abundance of natural energy.
Your stay is spent in luxury. We'll greet you at the airport and taxi you to your very own eco jungle lodge with hand carved bathrooms and breathtaking views, tucked away in serene tranquility yet simultaneously only a short walk from the buzzing yoga metropolis of Ubud.
There will be plenty of time to avail yourself of the local craftsmanship, exploring local and unique boutiques filled with hand made clothing, jewellery, crystals and Brahmin blessed malas. Visit the world famous Yoga Barn to meet the local teachers or simply hang out in their juice bars and spas!
Each day, on our private yoga deck you will experience daily yoga and shaman practices, ranging from dynamic to deeply restorative and structured to be accessible for all levels with multiple and experienced teachers on hand.
The service provided at the family run, traditional resort is second to none, with fresh fruit juices, hand harvested Balinese coffee and a three course breakfast to follow up your asana in the morning, and delicious cakes and iced teas served throughout the afternoon.
With local trips to explore the culture of Island, and optional extras for the particularly adventurous you can spend your days relaxing by the pool or seeing the sights.
Bali is quite simply captivating! An explosion of life and spirit, perfectly balanced by the calming gentle nature of its community and sure to leave its mark on your heart. We look forward to hosting you in paradise for a wonderful, immersive and truly nourishing yoga retreat!