Bliss Women's Yoga Retreat in Ubud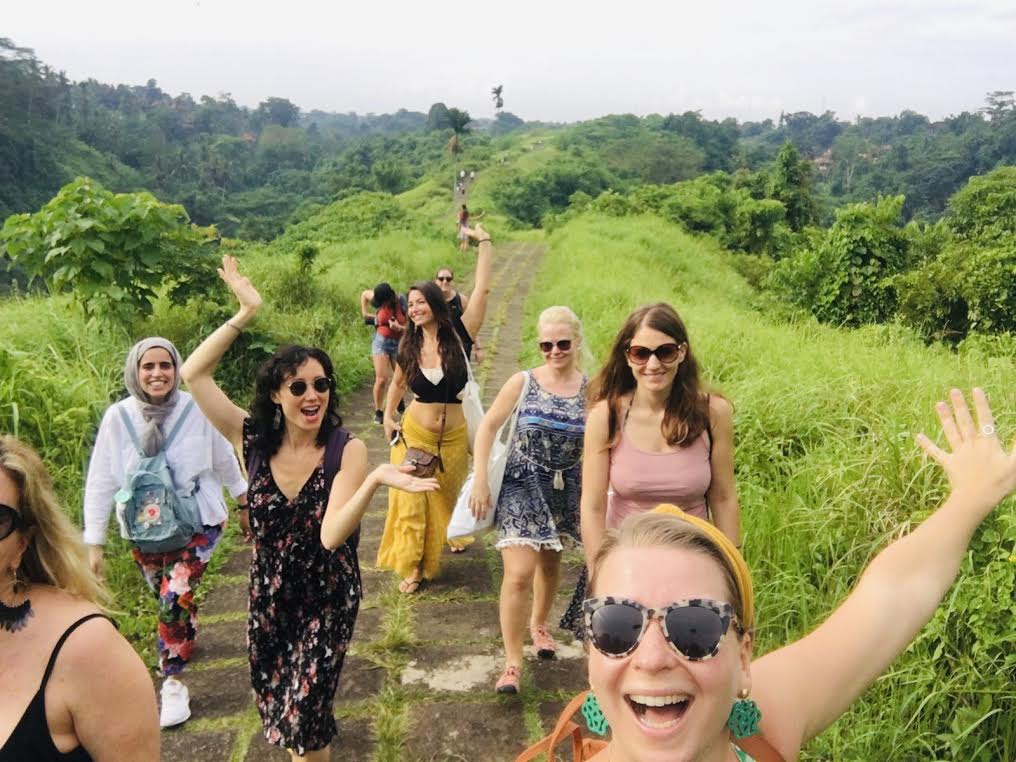 This Women's Yoga Retreat in Ubud, Bali, is all about celebrating You. We invite you for a week of sweet surrender to the bliss and beauty that you already are. Rediscover your Divine essence and get in touch with the wisdom and power of the feminine on mystical Bali.
With great care we have designed a program for you to empower yourself, rediscover your authenticity and feel radiantly alive!  We invite you on a unique journey to the Island of the Gods. Lush tropical rainforests, fresh green rice fields, swaying palm trees and flowers in all shapes and sizes, filling the air with the sweetest aromas. This is the backdrop scenery of our intimate Bali Bliss Women's Yoga Retreat.
Expect to take care of yourself in the best possible way and surrender to being taken care of by Laura and the sweetest Balinese people.
Relaxing massages, nourishing healthy food, heart opening yoga sessions, morning dance meditation, authentic connection with women, being in nature, purification rituals, a full day of pampering at a Balinese spa, lots of love & laughter and much more deliciousness that makes you glow inside and out.
It is time to meet our own needs, taking time for ourselves, nourish ourselves and above all: Be ourselves.