Escape Christmas Yoga Retreat in Spain
December 21

-

December 28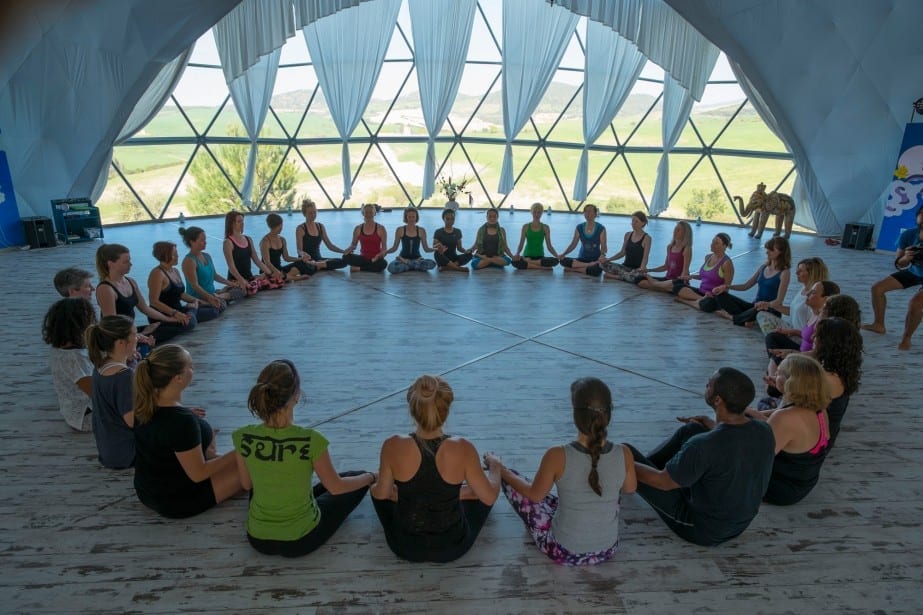 Come join us in Spain for our Escape Christmas Retreat in 2019! Enjoy a week of fun-filled and relaxing time away from the Christmas hype.
The days will start with an energising Vinyasa Flow Yoga class and end with more mellow style of yoga: Restorative Yoga, Yin yoga, guided Meditation or Yoga Nidra practices followed by a sauna/sweat lodge session. As part of the retreat, we will also go on a couple of stunning hikes, visit a local Spanish town, experience fun surprise workshops, enjoy a flamenco dancing class, live music and AcroYoga class. We will also snuggle around a log-fire and watch movies.
Apart from this you will be nurtured with the most exquisite vegetarian cuisine. There will be a many special meals among which mulled wine and delicious Tofu Turkey prepared for Christmas day.
Suryalila is a beautiful old renovated olive farm nestled serenely in a large open valley in the foothills of the Sierra de Grazelema, consisting of eight houses that form the cortijo. In typical Spanish style there are two inner courtyards, one of which blooms with orange and lemon trees.
A striking part of the natural beauty of the property is the breathtaking vista extending in all directions: rolling hills, fields of sunflowers, and lakes. The sense of vastness and expansiveness is very uplifting.