Luxury Yoga & Art Creativity Retreat, Marrakech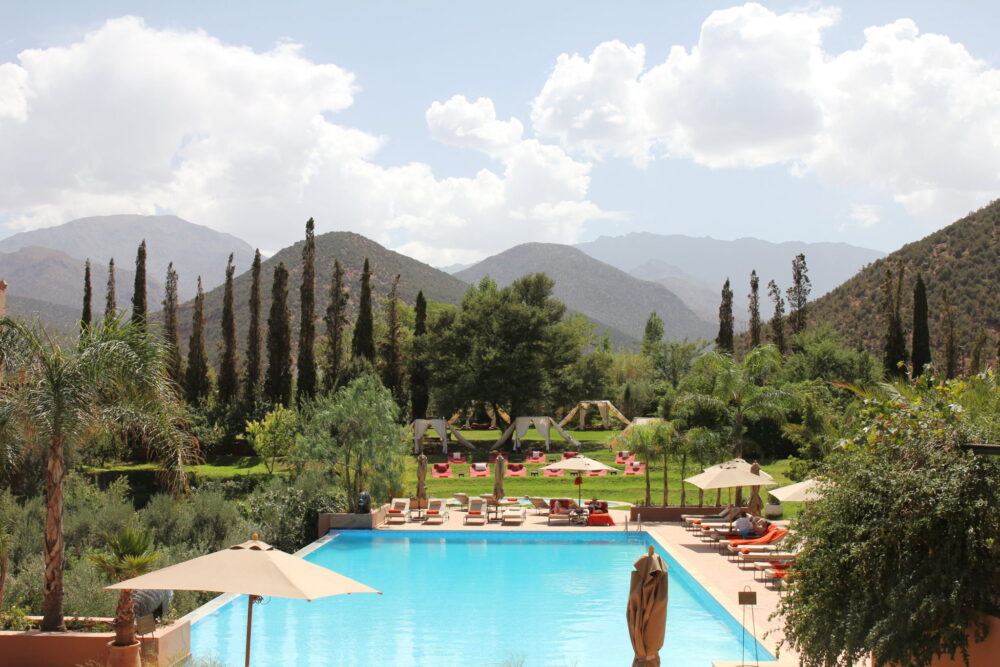 This fantastic yoga retreat will take place at the fabulous Peacock Pavilions boutique hotel. Located in Marrakesh on 8.5 acres of land, including 5 acres of olive grove, this stylish and eco-friendly abode has been featured in worldwide publications, including National Geographic Traveler.
We are so excited about this special collaboration and enhancement to our Marrakech retreat in 2020 featuring Julian Hyzler from EASEL&LENS to combine a look at creative focus with travel-journal creation classes throughout the week.
Yoga and meditation classes will be held daily to prepare our bodies and minds to find the 'calm in the chaos' of the sensory-overload that is Morocco – and then these art projects will help us find news ways of seeing – both yoga and art working together to find FOCUS in the many layers of smells, sites, and sounds that abound in exotic Marrakech.
A daily meditation and yoga class will be offered at the start of the day in a way to relax, stimulate, and help guests grow in their own personal practice.
Classes are open to all levels, beginner to practiced, and can range from gentle, restorative, and more vigorous vinyasa flow and ashtanga styles.