Mindfulness, Meditation and Yoga Retreat in Hertfordshire
November 15

-

November 17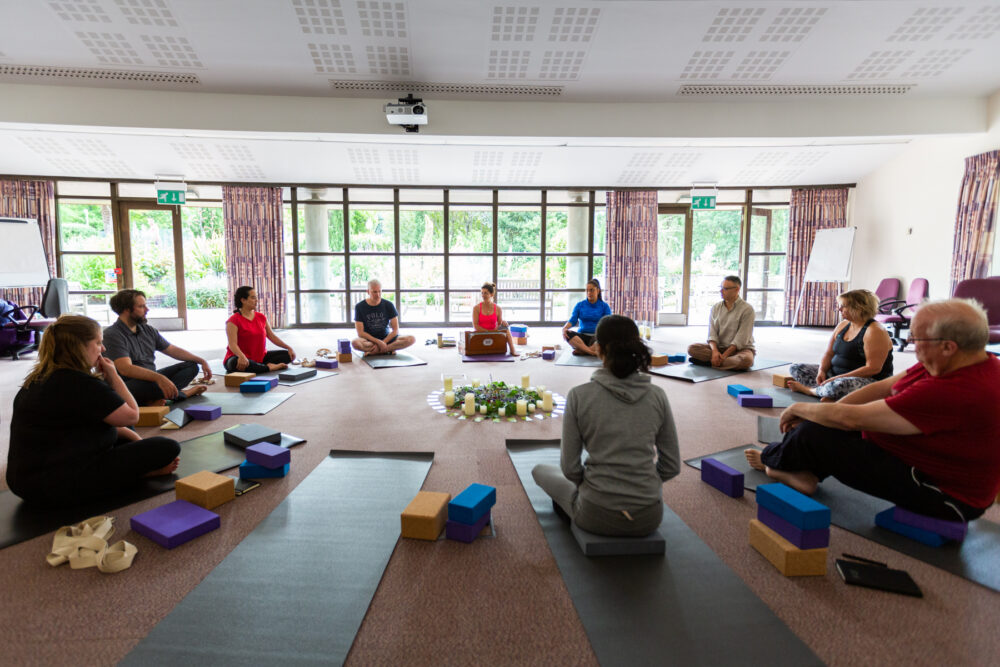 This three day mindfulness, meditation and yoga retreat takes place at Ashridge House in Hertfordshire. Maintaining an optimal level of wellness is absolutely crucial to live a higher quality life. At Ashridge House you will experience a unique retreat, combining mindfulness, meditation, walking and revitalising yoga, surrounded by beautiful landscaped gardens.
Whilst enjoying the surroundings, you will invigorate yourself with activities to rest your mind, restore your body and nourish your soul, leaving you feeling rejuvenated and equipped to make important wellbeing changes to your lifestyle.
Our resilience is enhanced by learning to proactively balance our active, restful and reflective practices, and to develop a state of inner calm and mindfulness as an important basis for our effectiveness. When we are resilient, we stick at things, sleep better, performed better and we enjoy life more.
Majestically located in 190 acres of private gardens, Ashridge House is a hidden gem in leafy Hertfordshire just 30 miles outside of London. The tranquil setting is just minutes from Berkhamsted train station and close to the main road networks. All London airports are conveniently located for those visiting from afar whilst there is extensive onsite complimentary car parking.
The historic gardens are breathtaking whatever the season, making them ideal for reflecting and re-energising throughout the retreat. Ashridge House is perfectly located in every way.
Our activities focus on re-energising your body and resting your mind. During this retreat you will learn practices that will help you bring a better balance to your life.
The weekend will include short experiential workshops on topics including re-framing behaviours and patterns, how to improve the quality of your sleep, the practice of mindfulness, whilst ensuring time for you to rest and rejuvenate.
The weekend will be facilitated by experienced and specialist members of faculty in personal resilience and mindfulness.