Surya Retreat – Rejuvenating Yoga and Pilates in Fuerteventura, open all year round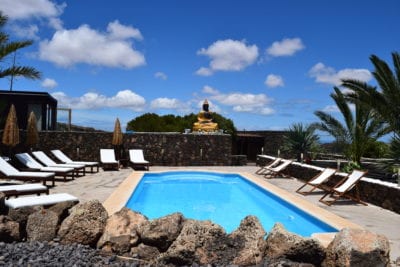 Join us year round at our Surya retreat, on the sun-blessed island of Fuerteventura, with epic sand dunes rolling down into the turquoise ocean, breathtaking white-sand beaches and dramatic volcanic sunsets.
More than just a holiday, we are here to support you in your wellbeing journey, making you feel at ease from the moment you arrive. Relax and revitalise at Surya, one of Europe's leading yoga and pilates retreats in the Canary Islands.
Stretch and strengthen your body and mind and bring yourself back into balance with a unique blend of yoga, pilates and meditation. Enjoy mouthwatering vegetarian meals, holistic massages and stunning sunsets over the volcanoes.
Our seven night Yoga and Pilates retreats run every week from Saturday to Saturday. They are designed to help reduce stress, improve fitness and vitality and most importantly take time for you. Perfect for all levels from beginner to advanced practitioners.