Winter Mindfulness and Yoga Retreat in Portugal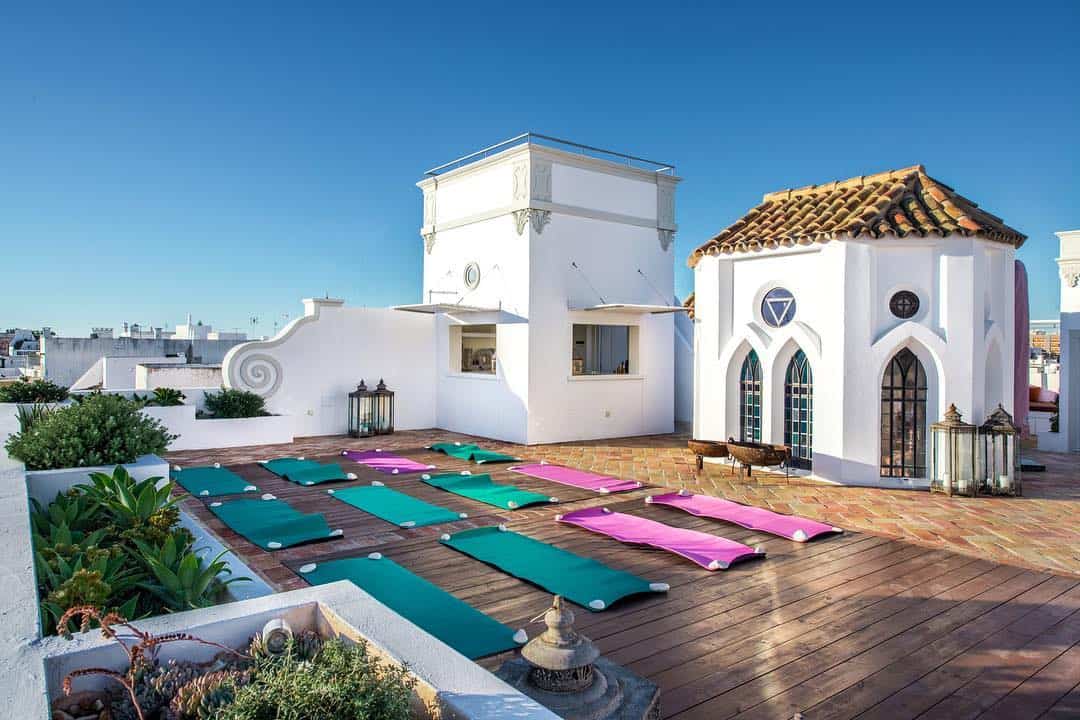 Join us at Casa Fuzetta for a mindfulness and yoga retreat with Jacqueline Kyne at a luxurious private villa in Olhão and the perfect place to relax, refresh and recharge as we enter 2020 and are mindful of the resolutions we have made for the coming year.
This retreat will help you to slow down, connect to your inner wisdom, and bring more peace and joy into your life. Soak up an abundance of nourishing locally sourced foods, sunshine, daily yoga and mindfulness sessions to bring that calm and controlled feeling back into your life. You will feel lighter in both body and mind and come home with a greater sense of clarity.
On our retreats we help to connect like-minded women, who all have the same mission – to prioritise their own self-care in order to create better physical and emotional balance in our busy lives.
You will enjoy a varied and enlightening program that includes yoga, pilates, meditation, delicious food and great company.
The energy of this beautiful villa coupled with the experience and care of the retreat team will leave you feeling energised and renewed. In addition to the luxury accommodations, outdoor swimming pool and glorious outdoor space the location is close to beautiful beaches that help you feel connected and in tune with the natural rhythm of nature.
There are many charming restaurants, boutiques, and a spectacular daily food market that brings you back to a simple way of living. You will experience the locals as they come for their weekly fruit and vegetables and support a truly local and connected way of living. Our retreat experience is set up for you to deepen your own inner connection and to connect with a beautiful group of supportive women who will continue on this journey with you.
Together with a team of handpicked professionals – yoga teachers, holistic therapists, leading chefs, mindfulness experts, life coaches and other experts in the field of self-development we have created wellness retreats that bring a healthy balance into all aspects of life.